There are over 200 public library branches across New York City's five boroughs. Each library plays a vital role in its community and affects the lives of New Yorkers of all ages, income levels, and birthplaces. New York City's public libraries have long been champions of innovation, committed to meeting the needs of diverse New Yorkers—children, seniors, immigrants, artists, entrepreneurs, students, and lifelong learners. To recognize neighborhood libraries for their outstanding dedication to their communities, the Charles H. Revson Foundation created the first-ever NYC Neighborhood Library Awards.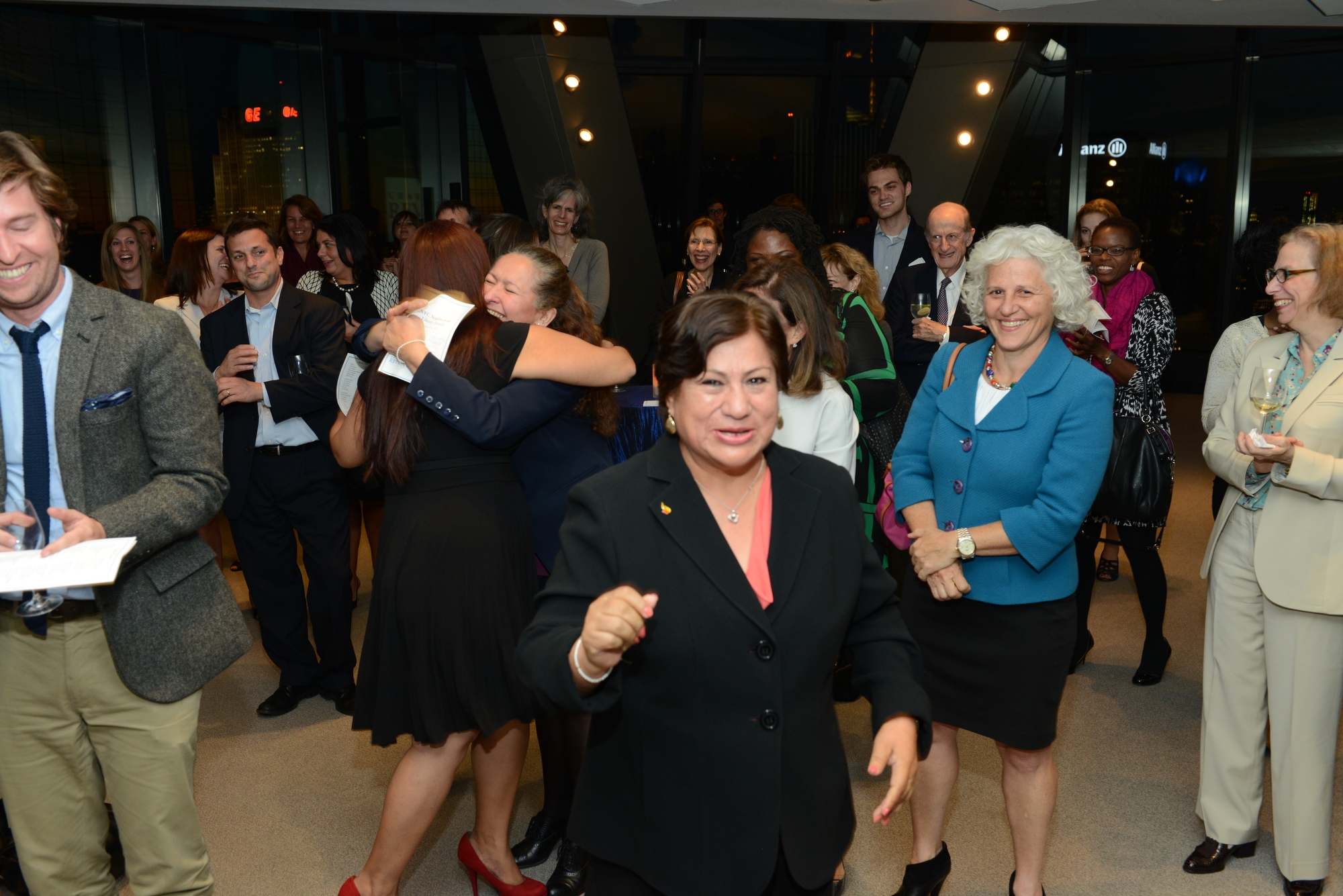 On September 17th, 2013, the Revson Foundation announced the five winners of the inaugural NYC Neighborhood Library Awards, the culmination of an initiative that resulted in 4,310 nominations from New Yorkers. The nomination process took place during a six-week period in the summer of 2013 and was promoted publicly with the crucial assistance of WNYC's Brian Lehrer Show, Revson's media partner.
SELECTION PROCESS
After ten finalists were selected by a philanthropic review committee, the five winning libraries were chosen by a distinguished panel of judges: R.L. Stine, author of the renowned Goosebumps series; Kurt Andersen, author and host of WNYC's Studio 360; Carla Hayden, CEO of the Enoch Pratt Free Library in Baltimore and former president of the American Library Association; Fatima Shama, NYC Commissioner of Immigrant Affairs; and Don Weisberg, President of the Penguin Young Readers Group.
THE WINNERS
The following five 2013 winning libraries received $10,000 each:
Corona Library – North Corona (Queens)
Macon Library – Bedford-Stuyvesant/Stuyvesant Heights (Brooklyn)
New Dorp Library – New Dorp/Midland Beach (Staten Island)
Seward Park Library – Lower East Side (Manhattan)
Sheepshead Bay Library – Sheepshead Bay (Brooklyn)
The five runners-up were presented with checks for $5,000 each: Aguilar Library, Kings Bay Library, Parkchester Library, Queens Village Library, and Tremont Library.
THE AWARDS CEREMONY
The winners and finalists were announced and celebrated at an awards ceremony in midtown Manhattan that was attended by managers and staff of the ten branch libraries, senior leadership from each of the three library systems, Revson trustees, members of the judging panel and philanthropic review committee, select library patrons who nominated their branches, and other friends of the libraries.